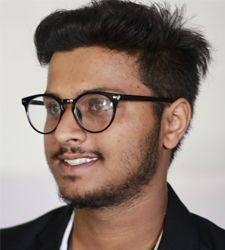 LALITH KUMAR
LALITH KUMAR :
Student of 1st year B.A.L.L.B course student of SJRCL. I am proud to be part of SJR group of institutions. SJR college of law provides excellent quality of education. It gives prominence for academics and extra curricular activities. It motivates students to expose their hidden talents. SJR college of Law transforms every individual student as a successful solicitors of society.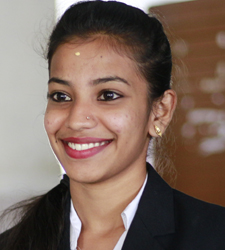 BHUMIKA.K
BHUMIKA.K:
Student of 1st year B.A.,L.L.B course is much blessed and privileged to be the student of this one of the oldest and first private educational institution in law at Bangalore city. Most of the senior advocate and judge are the product of our educational institution which motivate my parents to get my admission to this college. This esteemed college is not only having best faculties who also encourage us for the extra curricular activities. I have confidence after the completion of this course, I will become successful to face the court procedures.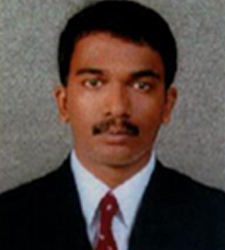 SHRINATH. A
SHRINATH. A
I pursued BA L.L.B in SRI JAGADAGURU RENUKACAHRYA COLLEGE OF LAW. I am very much proud that I had pursued my studies in this reputed college. SJRCL had a very good faculties that where they motivate the students to pass the law courses. I am happy that I had cleared the judicial exam and placed in good position. The college provided the moot court for the practice sessions that which helped me to get idea to solve the cases in the court.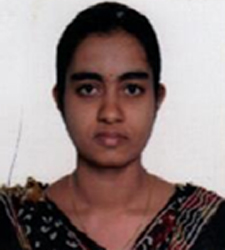 RASHMI MARADI
RASHMI MARADI
I pursued BA L.L.B in SRI JAGADGURU RENUKACHARYA COLLEGE OF LAW, this college is 54 years old institute and reputed college in Bangalore. The faculties are very good in this institution, and facilities which is provided to the student is well maintained. The college had library for law that which helped the law students to get necessary books and to clear the exams . I am happy that I have passed the judicial exams recently held.